Workshops
Sales
Marketing & Communication
Strategy
What distinguishes Seeding Growth from the traditional consulting firm and from classical in-company training services is that we do not teach or provide solutions for how to do things, but we facilitate the thinking process so that our clients can discover their own solutions.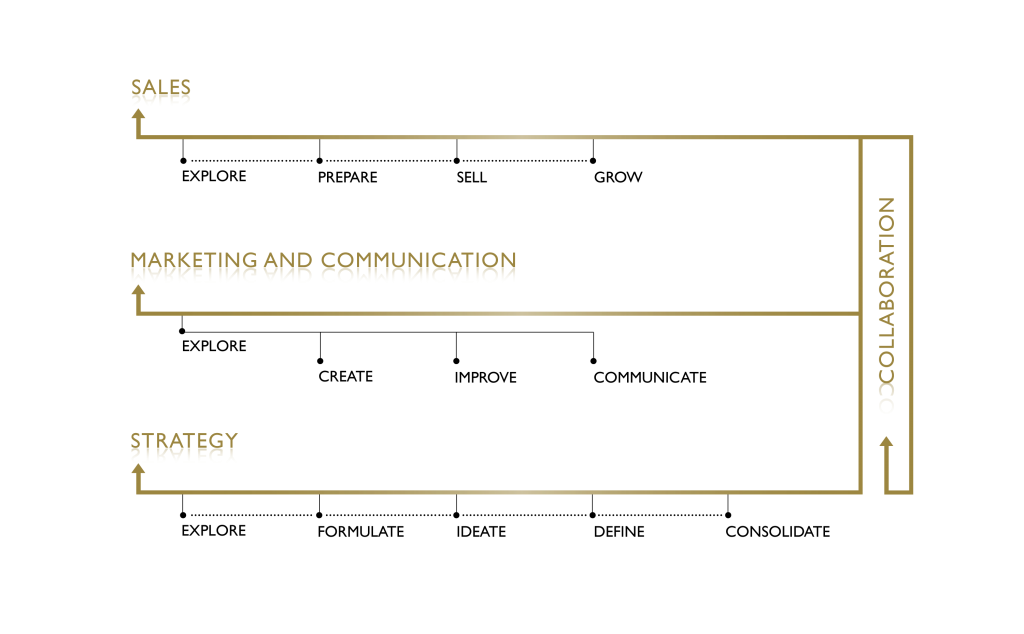 In each workshop, the group members experience different dynamics that allow them to transform their own knowledge and insights into new ideas and solutions resulting in a greater integration of learning.
Our expertise is based on combining our training and professional experience in business with effective heuristic thinking methods , which allow us to achieve better solutions.
The methodology is based on the application of divergent and convergent thinking techniques to specific areas of business knowledge: Sales, Marketing and Strategy.
Our sources of inspiration include Creative Problem Solving, Design Thinking, Blue Ocean Strategy, and Cooplexity Model, among other methodologies and other classical business management models.
Each of the areas has a developed process that acts as a roadmap which in turn is made up of several workshops that can be delivered independently. This provides greater flexibility and preview of the results that could be obtained in each workshop.